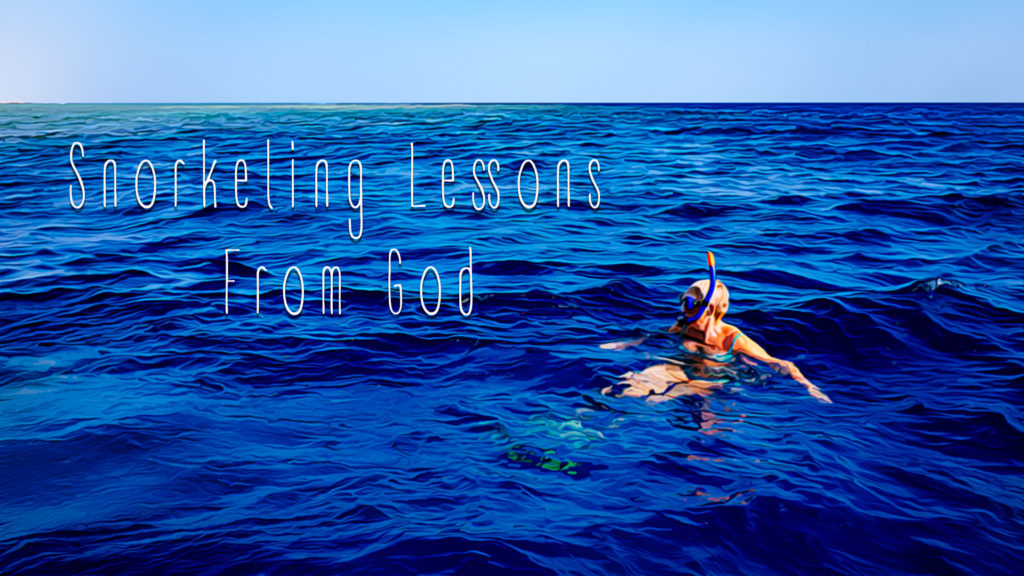 Recently I've become very adventurous. I love trying new things. Well, a few weeks ago, I decided to go snorkeling in the Keys. I had been only snorkeling one time in the '80s. Truth be told, I'm not a good swimmer. But here I am on a boat heading out to the coral reefs. The further the boat went out, the more afraid I became. I said to my friend, "By the way, I'm not a good swimmer." I could see the fear I just put in her. I think we both were thinking…"oh no, what have we gotten ourselves into?"
The Captain was going around one by one making sure everyone knew what they were doing. Then he came up to me and said, "Do you know what you're doing?" Kind of embarrassed, I looked up at him and said, "No, I have no idea what I'm doing and I need help!" I was surprised by the captain's reaction. He almost fell over! He said, "Wow, there's honest people out there still! Don't worry, ma'am. I will help you. Whatever you need, just let me know." I was so relieved! He taught me a few things and I got off the boat and enjoyed myself snorkeling in the Keys.
But that was a valuable lesson for me that day. Sometimes we step out on faith on a new journey or maybe we have to face a hard thing like addiction and we don't know what we're doing and we're scared. But all we have to do is look to God ( Our Captain ) and say, "I don't know what I'm doing, please help me." That is what God wants. We don't need to know, we just trust Him that He knows and He will not let us drown.
Maybe you're about to take that next step, whatever it may be. Just look up and say, "God, I don't know what I'm doing, but I trust You to help me."
Snorkeling Lessons From God